Entry & Exit Requirements
Visa Requirements & Application Process
Published

01 Jul 2021
Updated

16 Sep 2021
Views

993
Entry & Exit Requirements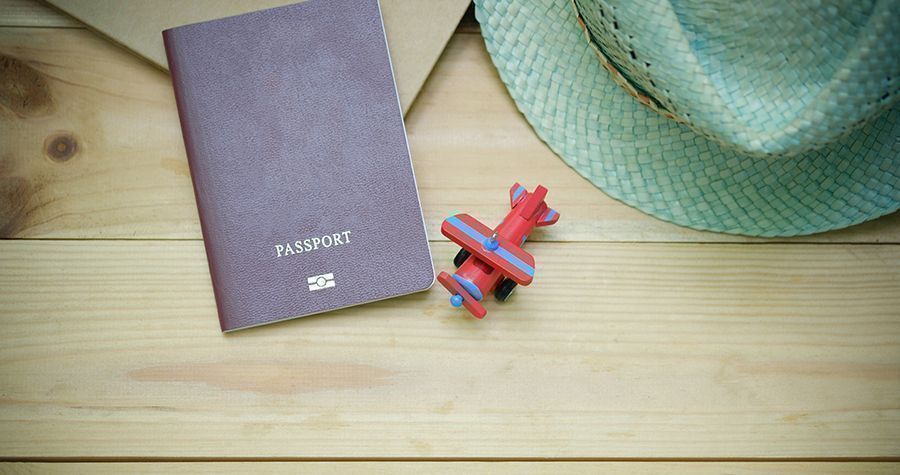 Applies to
International Travellers
Please note the free and paid Visa On Arrival (VOA) options are still currently suspended due to the COVID-19 Pandemic.

eVISA are once again available as of 16 September 2021
These are Electronic application submissions in accordance with the provisions of the legislatio and Visa fee payment and visa approval fee
A valid eVisa or stay permit is defined as:
Service visa;
Diplomatic visa;
Visit visa;
Limited residence visa;
Official stay permit;
Diplomatic residence permit;
Limited stay permit; and
Permanent residence permit
The crew of the transportation workers who arrive using their means of transport
Asia-Pacific Economic Business Travel Card Cooperation (KPP APEC) holders .
-Every passenger arriving must have a valid COVID-19 negative PCR test result
-Evidence that they have received the full dose of the COVID-19 vaccine.
-Under 12 years old and those entering using yachts are exempted from the vaccine requirement.
Foreigners holding a valid visa or stay permit can enter Indonesia through specified immigration points after meeting the health protocols as determined by the ministry or agency implementing the handling of COVID-19.

A note about eVisas
They must be submitted by a guarantor to the Director-General of Immigration electronically. This is done by fulfilling the requirements according to the provisions of the regulations legislation through the following mechanisms:
Electronic application submission is in accordance with the provisions of the legislation; and Visa fee payment and visa approval fee
Source: The Law and Human Rights Ministry has released Regulation no. 34 year 2021, which allows for visa and immigration stay permits during the current COVID-19 and the national economic recovery.
Offshore Visa Application
Offshore Visa application for a foreign national can be made by a Sponsor electronically through ONLINE VISA APPROVAL APPLICATION. The Visa granting is limited to Visitor Visa and Temporary Stay Visa for specific activities, such as:
Visitor Visa (B211A, B211B, B211C) for:
an emergency and essential work;
a business meeting;
purchase of goods;
a probationary period for foreign workers;
a medical, food, and humanitarian aid worker; and
a crew member who joins the vessel in Indonesia.
Temporary Stay Visa/VITAS for:
as a professional or expert;
who joins to work on ships, on vessels, or installations operating in the Indonesian maritime zone, territorial sea, continental shelf, and Indonesian Exclusive Economic Zone;
whose job is quality control of goods or products;
who conducts workplace inspections and audit;
whose work with an aftersales service;
who installs and repairs machine;
with a non-permanent work in constructions;
with a probationary period for skilled works.
A FOREIGN INVESTMENT;
A FAMILY REUNION;
RETIREMENT TRAVEL.
Requirements to apply for a Visa through ONLINE VISA APPROVAL APPLICATION are:
a sponsor letter;
foreign national's passport biodata page;
tickets for entering/exiting the Indonesian territory;
Bank passbook/current account (for Visitor Visa application it is required for Sponsors to demonstrate that they have sufficient funds of at least US$10,000 to support the foreign nationals living expenses during stay in Indonesia).
a health certificate in English declaring a free from Covid-19 by a competent authority at their home country;
a declaration letter in English consented to do a mandatory self-isolation or undertake a medical treatment at an accommodation or a designated health facility by the Indonesian government at the traveler's own expense when a PCR check upon arrival by the health authority at ports of entry results in a positive with the Covid-19 or with symptoms in accordance with the health protocol and provisions of law and regulations.
a consent letter to be monitored during the quarantine or self-isolation in accordance with the health protocol and provisions of law and regulations.
health insurance or travel insurance covering medical expenses, and/or a declaration letter of medical treatment at own expenses, if contracted with the Covid-19 during their stay in Indonesia.
Onshore Visa Application
A Sponsor of a foreign national who currently resides in Indonesia can apply for a visa (onshore) through ONLINE VISA APPROVAL APPLICATION to obtain a Visa Approval for a Visitor Visa or Temporary Stay Visa. Granting the Visa will be done electronically as e-Visa.

The Visa Approval for Visitor Visa is also valid as a Stay Permit.

Foreign national who has been granted a Visa Approval for a Temporary Stay Visa must report to a local immigration office for biometric collection and Stay Permit stamp.
Offshore eVISA Application Process
More information on how to get an eVISA offshore and links available here
KEY TIP
Do not buy an airline ticket unless you have your eVISA approved