Latest Updates
Community Activity Restrictions (PPKM) for Bali
Published

14 Jul 2021
Updated

14 Sep 2021
Views

4181
Latest Updates
Tags:
PPKM
Emergency Community Restrictions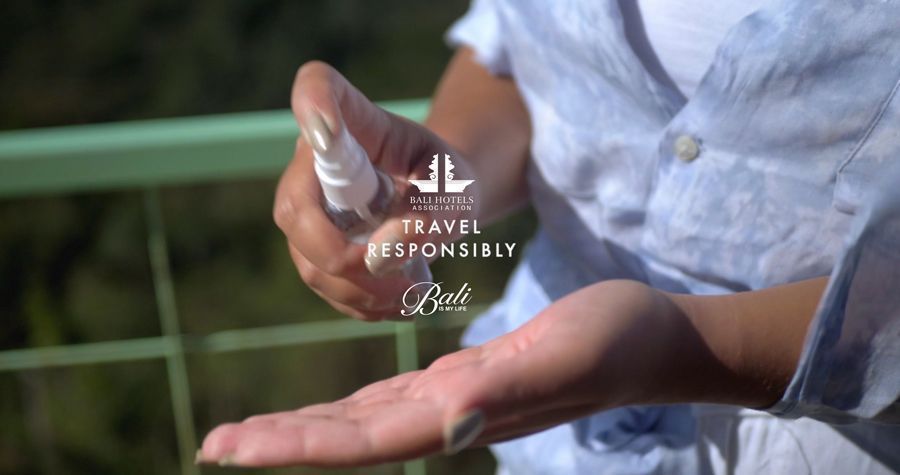 Applies to
International Travellers
Domestic Travellers
Community activity restrictions moves down to Level 3 and will be reviewed again 20 September 2021
The level of restrictions on the island and elsewhere in Indonesia will be evaluated on a weekly basis.
Updates from the revelvant Governement Ministries will be updated here as soon as they are available.

1. Public in Bali should follow the restriction stated in the Circular Letter by Governor of Bali
2. Any industries and offices that are allowed to be operated MUST Implement strict health protocols
Essential Businesses
Alll esssential businesses should implement the test and trace application Peduli Lingungi starting 7th September 2021. For anyone entering or leaving the premises including employees and visitors.

Financial
Banks, insurance offices, pawnshops, pension fund offices, financial institutions – which operate for public services
Work from Office (WFO) 50% for staff who are handling public services
Work from Office (WFO) 25% for administration staff who are assisting the operational for public service
---
Stock market – which operates for public services and assisting the operational to run well
IT and Telecommunication services – such as cellular operator, data centres, internet providers, post offices, media offices that assisting to share information to public
Hotel non quarantine
All above Work from Office ( WFO) 50%
Export Companies
Must show their proof of export notification document (Pemberitahuan Export Barang) in the last 12 months or other related documents that show there will be export transaction plan is happening as well MUST have Industrial and Mobility Activity Permit (Ijin Operational dan Mobilitas Kegiatan Industri)
WFO 50% for production staff each shift
WFO 10% for administration to support the production
Health, Security & Safety Services
Health providers
Security & Safety providers for public
Energy, Transport, Logistics, Utilities
Energy providers
Logistic, transportation and essential public needs distribution
Food and beverages and any related supports providers, including Food and beverages providers for animals
Fertilizer and petrochemical
Cement and building materials
National Object Vitals
National Strategic Projects
Public infrastructure constructions
Basic utilities (water, electricity, waste management
May operate 100% only for staff that are working on productivity, construction and services to public
25% WFO for administration staff supporting the operational
Non Essential Services
All non essential offices/industries must close and implement Work from Home

Dining & Bars
Warungs/Roadside stalls located outdoors
Restaurants/cafes located indoor and or outdoors whether located independently or inside malls or supermarkets
Dine-in allowed

maximum of 25% of total capacity with a maximum dine-in time of 30 minutes

Open until 9pm
Shopping
There has been an update starting 8th September 2021.

Malls across Bali have reopened to the public starting 8th September in a "health protocol trial run".

The government will require the use of the PeduliLindungi application in malls, supermarkets and hypermarkets in Bali.

The malls in Bali are allowed to operate at 50 percent capacity from 10am to 9pm, while implementing strict health protocols. This includes downloading the test and trace app Peduli Lindungi, which is used to scan visitors before entering the venie and help determine whether they meet the requirements to be granted entry, such as having received at least one dose of the COVID-19 vaccine.

Please note pregnant women, children under the age of 12 years old and elders above the age of 70 years old are prohibited to enter.

Supermarkets, traditional markets, grocery stores, and supermarkets selling daily needs are limited to operating hours until 9pm with a capacity of visitors 50%
Pharmacies and drug stores can be open for 24 hours.
Traditional Markets/stores/supermarkets sell non-daily essential needs may open until 4pm with only 50% of total visitor capacity
Small shops, cell phone voucher shops, barbershop, laundry, hawkers (pedagang asongan), small vehicle repair shops, car wash, and other related industries may open until 9pm
Public and Sports Facilities & Activities
Public facilities (public areas, public parks, public beacges public tourist attractions, and other public areas or venues) are open at 50% of total visitor capacity and must use the test and trace application Peduli Lindungi.
Arts, culture, sports and social activities (art, cultural locations, sports facilities and social activities are open at 50% of total visitor capacity and must use the test and trace application Peduli Lindungi.
All public religion worship places (Mosques, Churches, Temples, Viharas, Pagodas, and other venues that are dedicated as public religion worship places. Limited worshippers and approval from COVID-19 taskforce.
Keep wearing masks correctly and consistently when carrying out activities outside the home, and it is not permitted to use a face shield without wearing a mask.

Mask wearing is still mandatory.
Travelling by Air or Land to Bali
More information available here
KEY TIP
Please ensure you adhere to all the Government set restrictions and carry the correct paperwork in case you are stopped on the road.
USEFUL LINKS
| | |
| --- | --- |
| Indonesian Directorate General of Immigration | View link |
| Official Government Announcements | View link |
| CIRCULAR LETTER OF THE GOVERNOR OF BALI Number 14 of 2021 | View link |