Official Sites & Useful Links
e-HAC Indonesia's electronic Health Alert Card
Published

13 Jul 2021
Updated

30 Sep 2021
Views

16674
Official Sites & Useful Links
Tags:
Health Card Alert
e-HAC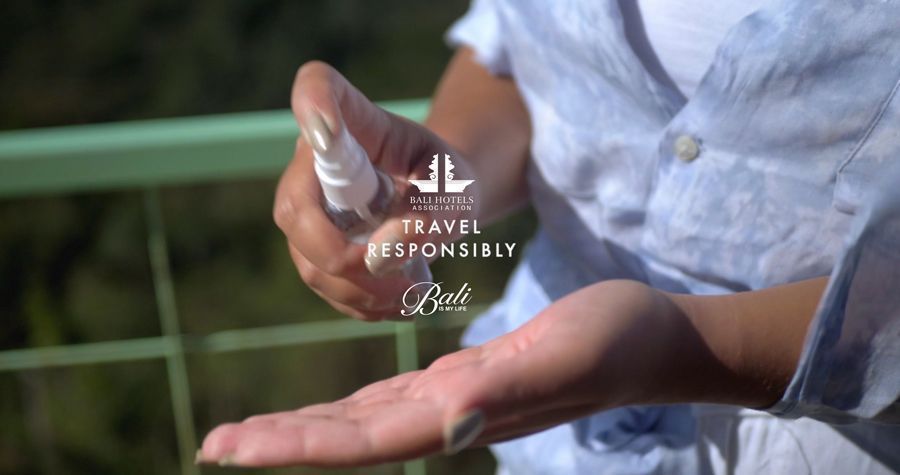 Applies to
International Travellers
Domestic Travellers
The Indonesian government requires you to complete the e-HAC registration in an effort to detect, prevent, and control public health emergencies through point of entries (Airports, Seaports, and Ground Crossing Border Posts).
This can be accessed via the Peduli Lindungi app.
Required: Passengers must complete an electronic Health Alert Card and present the QR code upon arrival. Acces can be obtained using the Peduli Lindungi application on Android or Apple - links provided below.

Please follow the health quarantine procedures at the Airports/ Seaport/ Ground Crossing Border Post of arrival. If you complain any symptoms as stated in e-HAC, immediately report to Indonesian Local Port Health Authorities.
Upload your non Indonesian vaccination certificates
If your vaccinations certificates are from your own country you can upload these to a special website created for Foreign Vaccine Card Holders.
This service applies to any International traveller coming into Indonesia.

Please remember this service is dedicated to verify foreign-issued, vaccination cards that will be used to accommodate your activities in Indonesia and applies to both Indonesian passport holders as well as foreign passport holders.
It may take up to two weeks for a result to show. If you have to travel, just be sure to have printed copies of your vaccine certificates.

Links provided below.
How to Get e-HAC, via PeduliLindungi App
You can download the PeduliLindungi app via Google Playstore or the Appstore here and then access e-HAC from there.
We strongly suggest you sign up via the Peduli Lindungi website first.
Information presented on this page is based on the Circular Letter of the Minister of Health No. HK.02.01/MENKES/847/2021, eHAC has now been integrated with PeduliLindungi. For this reason, you can now fill out the eHAC Indonesia or Electronic Health Alert Card through the PeduliLindungi application.
If you have an issues please follow the information in the if you have issues section on this page.
How to Fill e-HAC via PeduliLindungi App
Now you have your PeduliLindungi account and you have downloaded the PeduliLindung app it's time to register and fill out the e-HAC. It's a good idea to try and complete your e-HAC filling as soon as possible after you book your plane ticket, at least before arriving at the airport.
At the airport check-in counter, you may need to show your eHAC in the PeduliLindungi application to the airport staff to be allowed on board.
Steps to follow:
1. Open the PeduliLindungi application and login into your PeduliLindungi account. Don't forget to enable the "Location" feature on your mobile phone.

2. Click "Electronic Health Alert Card (e-HAC)" at the bottom of the PeduliLindungi application.

3. Choose "Create e-HAC".

4. A pop-up menu appears. Choose Domestic e-HAC if you are traveling in Indonesia, or choose International e-HAC if you are traveling to Indonesia from overseas.

5.Complete your personal data on the registration form, including nationality, identity number, full name, gender, date of birth, and travel purpose (Ensure that the data you input is correct, to have a smoother check-in verification journey in the airport). Save and select "Next".

6. Fill in the travel data correctly, including your origin city, destination city, destination address (you can fill in the address of the hotel or accommodation you are staying at), as well as your transportation details along with the airline name, flight number, seat number, date and time of departure and arrival. Click "Next".

7. Fill in the Health Statement form regarding your health condition.

8. Confirm all your data and the Electronic Health Alert Card (eHAC) has been successfully created.
Should you have an issues completting any information please note e-HAC filling can be done before you travel, during the departure or during the arrival process before the Port Health Authority (KKP) checkpoint.
If you have issues
If you experience issues we recommend that you register and login via a web browser first then once your account is set up then download the app in your mobile. Click here to learn more and access the links.
1. Register for a Peduli Lindungi account using the website. You can then translate the site in your browser to English or another language as long as you have the languge extension installed.

For Indonesian travellers you can use your email or Indoneisan mobile number.

For International travellers please use your email.
2. Once your account is set up you can now download the app, login using the email and password you set up in the website.

3. You will find the e-HAC link at the bottom, click on it and then select the Create e-HAC you can then choose from International e-HAC or Domestic e-HAC
4. Enter the personal details as per the screen prompts.

The Indonesian Government seems to have prepared paper based forms also, so if you are unable to access the e-hac forms via the PeduliLindungi App, be prepared to complete the forms upon arrival in Indonesia.
KEY TIP
The Indonesian Government seems to have prepared paper based forms also, so if you are unable to access the e-hac forms via the PeduliLindungi App, be prepared to complete the forms upon arrival in Indonesia.