Travellers Info
COVID-19 General Health Advice for Travellers
Published

21 Jul 2021
Updated

07 Aug 2021
Views

1165
Travellers Info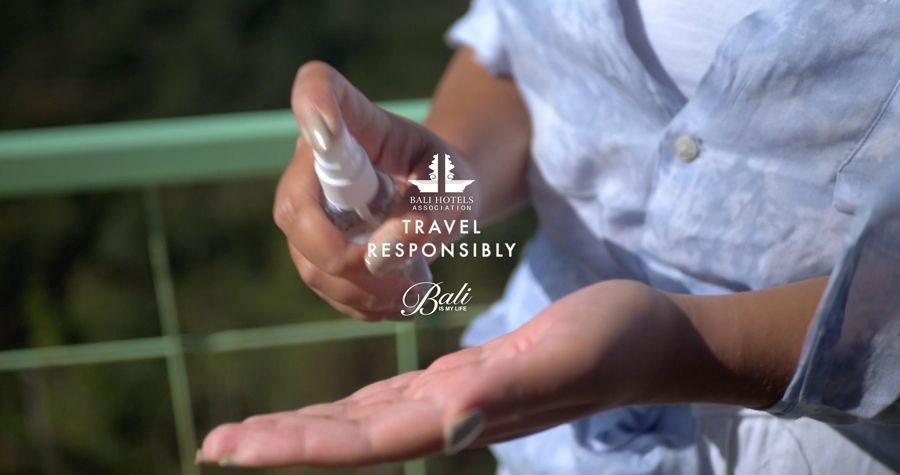 Travel disruption is occurring worldwide as national control measures such as border closures, movement restrictions or quarantine rules are introduced with limited notice. Travellers should be prepared to stay overseas longer than planned.

Covid-19 Service Call Center Bali
Telephone + 62 361 251177 Mobile +62 085792240799
National COVID-19 Call Centre
119
Advice if you become unwell in Bali
If you develop symptoms of new continuous cough, high temperature or a loss of, or change in, your normal sense of taste or smell (anosmia) while abroad or during travel, you should immediately:
Stay indoors and avoid contact with other people.
Call your health provider and/or insurance company to discuss what you should do.
Follow local public health guidance if available.
If you become unwell at an airport, bus or harbour before or during a long trip, seek medical advice and do not start or continue your journey.
If you test positive for COVID-19 while in Bali you will need to follow local public health advice regarding self-isolation. You should expect to self-isolate in the where you are or where you are instructed to go, so you may need to stay longer than planned. Plan ahead for any possible delays to your return home and the entry requirements at your next destination.
Once you have fully recovered, you will need a negative PCR test to continue with your travel, check with your health provider if you are fit to travel, before any onward travel.
What to do if you test Positive while in Bali
If you become unwell while staying in a hotel, resort or villa in Bali , please contact the staff, as they will know what to do and stay in your room until you receive further instructions.
If you test positive while a guest in-house of a hotel, resort or villa in Bali please note the following regulations that apply:
Your accomodation will need to report to the Hotel Doctor, who will then report to the local COVID TaskForce or Local Community Heath Centre ( PUSKESMAS). This applies to Indonesian and Foreign guests.
If you have symptons you will need to follow the advise of the Medical personel or go to the nearest COVID19 handling approved hospital.
If you are postive but do not have symptons you may be required to move to an approved "self isolation hotel" which is at your own cost. A list of current Hotels in Bali that are deemed "self isolation hotels" can be found below. This applies to both WNI and WNA guests.
Indonesian guests with no symptoms and who qualify will moved to a free Government approved facility. Please note that they must be referred by the local medical community centre.
General advice for staying healthy
Wash your hands often with soap and running water for at least 20 seconds.
Use an alcohol-based hand sanitiser that contains at least 60% alcohol if soap and water are not available. This is particularly important after taking public transport or being in a public space.
Avoid touching your eyes, nose, and mouth with unwashed hands. Clean and disinfect frequently touched objects and surfaces in the home and work environment.
Avoid close contact with people who are sick.
Follow guidelines on social distancing
Wear a Mask - Currently mandatory in Bali
Let fresh air in by opening a window or door if sharing a space with others.
Cover your cough or sneeze with a tissue, then throw the tissue in a bin and wash hands with soap and water.
If you feel unwell, stay at home or in your room, do not travel
If you are unwell with any of the following: a high temperature, new continuous cough or a loss of, or change in, your normal sense of taste or smell (anosmia), you should self-isolate and arrange to have a test, (seek local guidance).
Guidance while using transport in Bali
Taxis, Private Hire Cars, Bikes, Buses & Boats
As coronavirus (COVID-19) restrictions are lifted, it is important that we all use personal judgement to manage our own risk. All of us can play our part by exercising common sense and considering the risks.
While no situation is risk free, there are actions we can take to protect ourselves and others around us when travelling.
Following this guidance will help you stay safe, and protect others by controlling the spread. Every action to help reduce the spread will reduce any further resurgence of the virus in the coming months.

1. Masks are currently mandatory in Bali
2. Wear a mask in crowded areas such as public transport. You must even wear a mask when travelling in a private vehicle, public taxi, Ride Sharing motorbike or car, bus, boat, with people you do not usually meet.
3. Plan your route, including any breaks, before setting out.
4. Treat transport staff with respect and follow instructions from your transport operator.
5. When finishing your journey wash your hands for at least 20 seconds or sanitise your hands as soon as possible – do the same for children who have travelled with you
Checklists for safer travel

Plan your journey
can you walk or cycle to your destination?
have you checked the latest travel advice from your transport operator?
have you booked your travel ticket online, or bought a pass?
have you planned your journey and checked your route?
have you downloaded the Peduli Lindungi ( Care Protect) app, if you have a smartphone?
What to take with you
a face mask
a plan for the journey
tickets, contactless payment card or pass
phone, if needed for travel updates, tickets, contactless payments
hand sanitiser
essential medicines
tissues
KEY TIP
Seek assistance if you need it from your hotel or accomodation provider
FILES
File Name
Current List of Self Isolation Hotels

Department of Health

22 Jul 2021
pdf
Download